Year | 2020
Type | paper sculpture, music video
Material | paper in kinds, light & shadow in movements

Official music video for the song 'Foreshore' from YenTing Lo's album 'Epiphyllum'


"There is a crack, a crack in everything. That's how the light gets in."

One splits into a new dimension as the strings start vibrating... It is a process of investigating the abstract momentum.
As if streaming through every splits, they dance, wander, seep from a surface into the space of tides.

弦聲響起時,光掠過、劃開了第四個維度
掌握那股動能是這一連串探討的起點

猶如舞於縫隙裏、穿梭,從紙間透出的光影流動
當潮汐躍然於紙上

Developed with subtle gestures upon the minimal paper sculptures, this video interweaves a series of interpretations about the phenomenon among the moon and the tides, the strings and the vibration, the light and the shadow.

Among the melody and the movements, the lyrics and the performance, it's all about the narrative.

Concept Creation / Photography | SzuYi Wang
Editing | YenTing Lo
Production & Performance | SzuYi Wang & YenTing Lo
Special thanks to Ferran Bertomeu Castells

Music / Lyrics / Arrangement | YenTing Lo
Vocal | YenTing Lo
Guitar | Davor Stehlik
Double Bass | William Barrett
Drums | Roope Kantonen
Violin | HuiWen Cheng, WanRu Cheng
Viola | ShihHsien Tsai
Cello | ShengChiun Lin
Recording Engineer | Lex Tanger
Mixing/Mastering | Attie Bauw









︎ ︎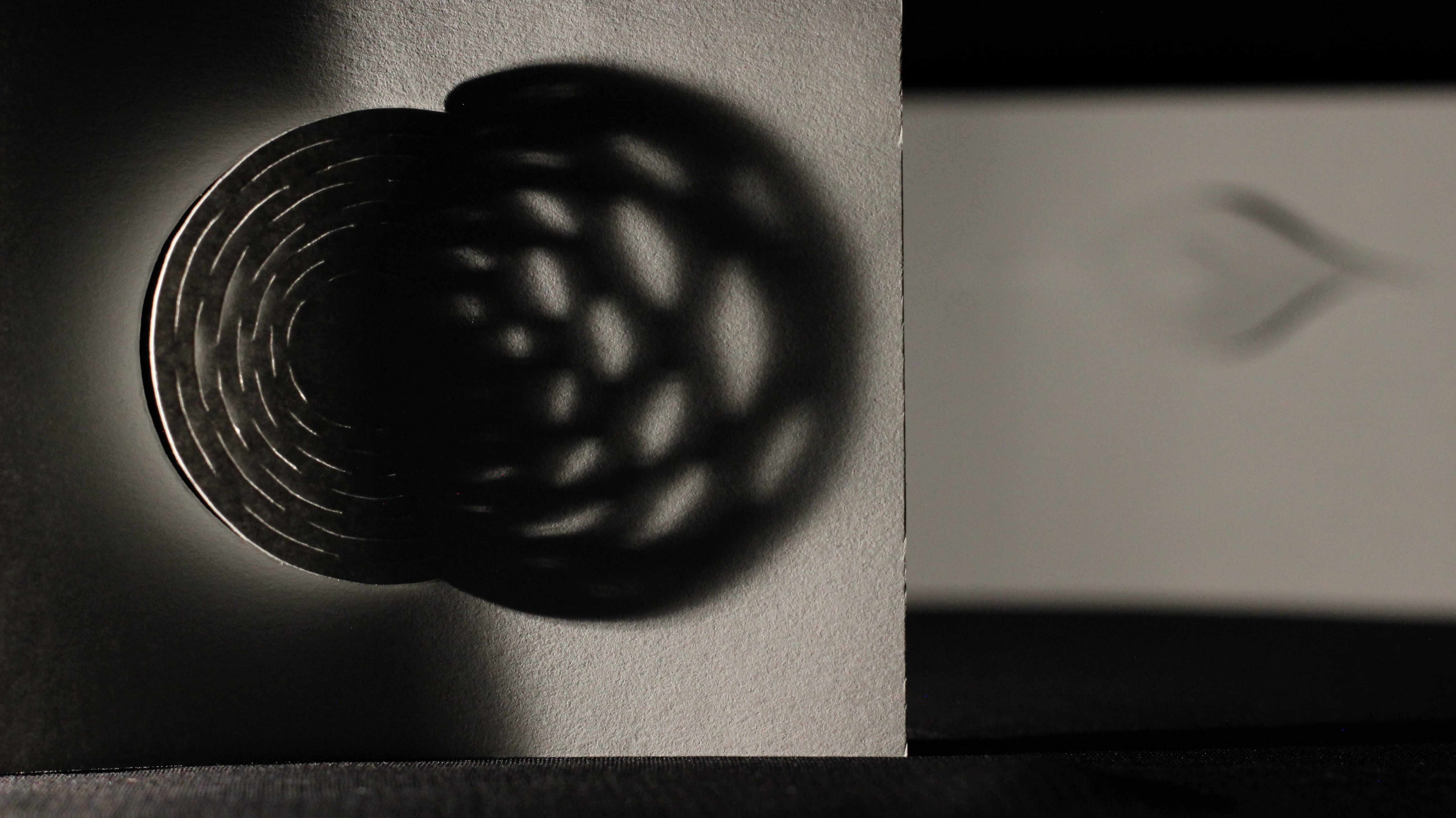 ---