Shan yu Shu 山 與 樹
(Mountain and tree)
A research miniature series on the cultural landscape in Taiwan.
Derived from one of Taiwanese folding techniques used in religious paper crafts, the folding pieces interweave and present how Shan (mountain) and Shu (tree) surround, merge and reflect the spatial and natural scenes of local life and belief.
Year | 2019
Type | spatial miniature, sculpture
Location | imaginary cultural landscape upon the paper
Material | paper in kinds, light & reflection

Presented in 'HOW&WOW' initiated by Crafts Council Nederland, Dutch Design Week 2019, VEEM, Eindhoven.
"When you climb up on the hill, walk through the wooden paths, step on stone stairs, you already started the journey toward the temple..."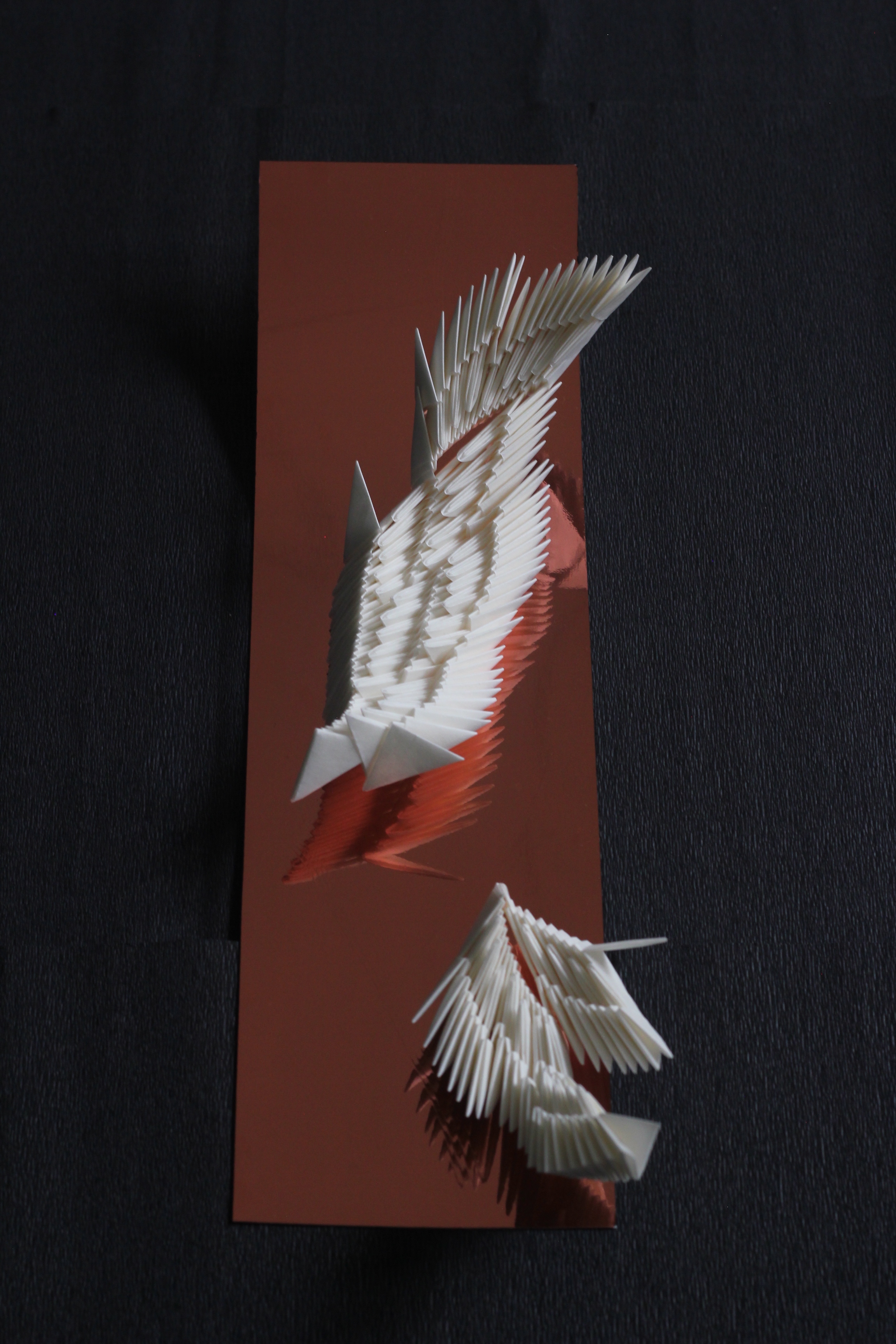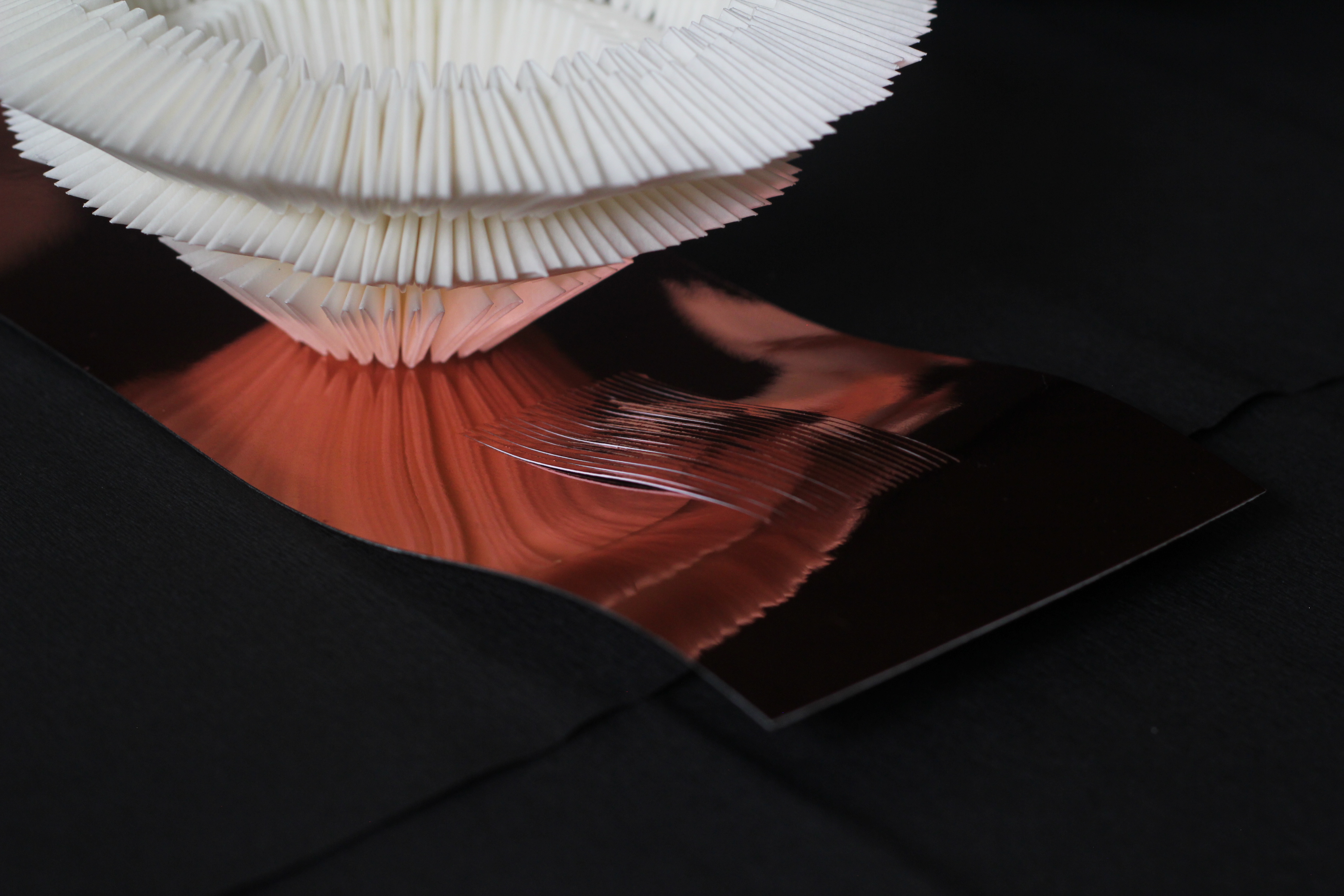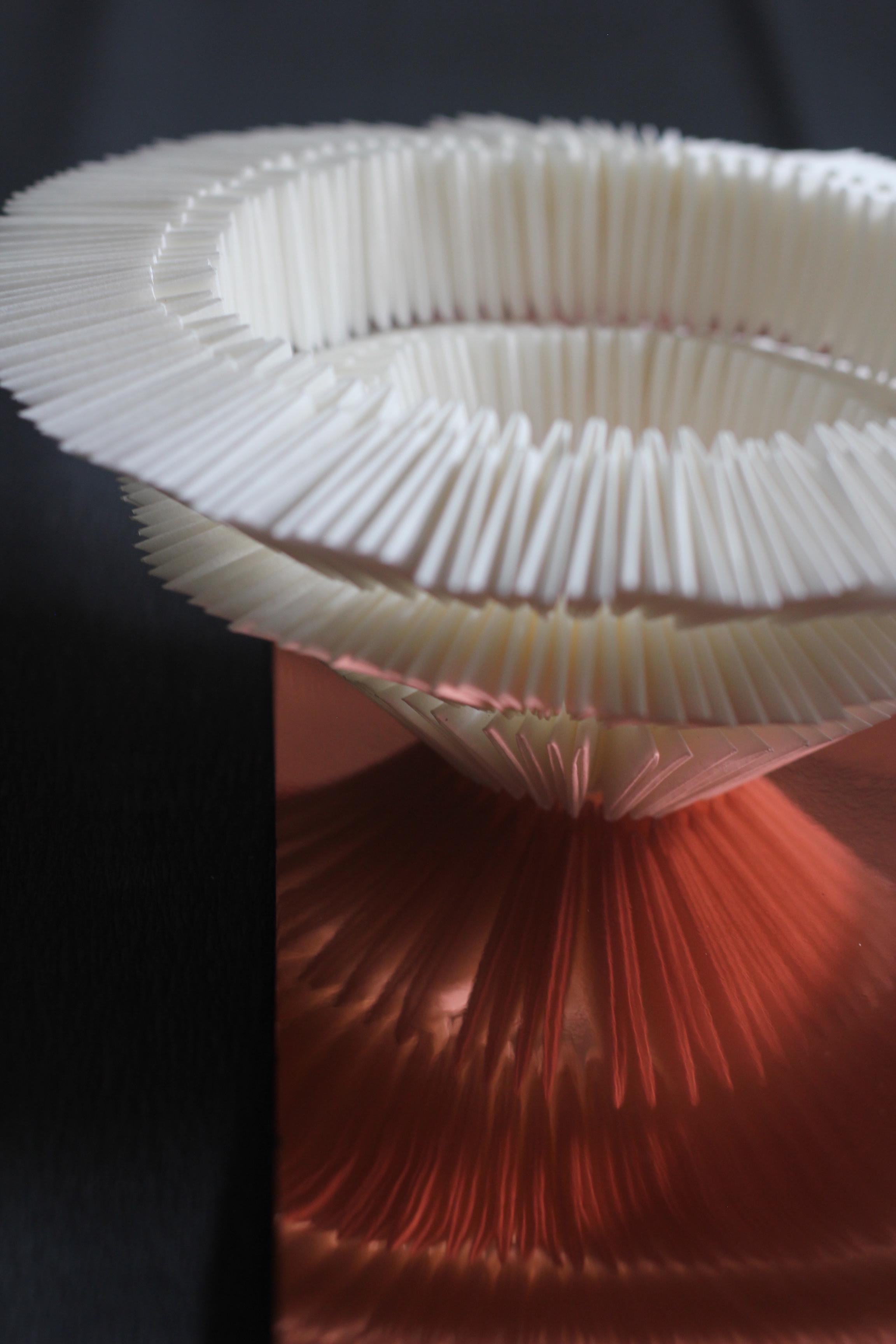 ---